Dallas, Texas

April 13-15, 2018
Do you ever question if you have what it takes to be a successful leader?

Do you struggle balancing your career and family life, feeling guilty
about all the time you spend working your business?

Do you sometimes feel frustrated by the lack of the
motivation or commitment of your team?

If you've ever felt this way you can be assured you are not on your own.

Leadership is one of the most rewarding journeys you'll experience in your Direct Sales business. It is also one of the most challenging. Without the right systems and strategies in place your business can quickly take over your life.
When you attend this three day event you'll expand your knowledge, learn new strategies and gain access to new tools and systems designed to help you become a strong and successful leader.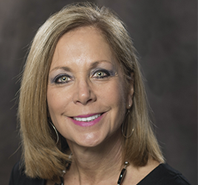 This weekend was worth the time and monetary investment. If you want to impact your life and your business make the investment. You deserve the Get The Advantage Weekend!

~ Donna McDonald – Pampered Chef / 2 time attendee
I'm in. Register me now!

Would a payment plan for the registration fee help you? There is a 2, 3 and 4 payment plan option available for the event.

Contact Teresa at 972-867-9100 or teresa@thesuccessfactory.com and she will happily help you set up payment plan.

You know what Albert Einstein said about INSANITY…right?

Doing the same thing over and over again and expecting different results!

So…

If you want your business and life to be different then you've got to start doing things differently.

In just one weekend… By attending Get The Advantage Leadership Academy you'll be able to…

- Get your team off the fence and into action. You'll learn specific coaching strategies that will support you to create a thriving team culture that supports high levels of activity and expansive team growth.
- Transition Consultants into Leaders. You'll know exactly what you can do to identify potential Leaders on your team and inspire them to step up to Leadership.

- Get your partner/spouse on board. We'll be sharing inside secrets on what you can do to raise the level of support you are currently getting from your spouse/partner and family.

- Stop your business taking over your life. It's easy when you're passionate about your business to let it take over your life. Once you've attended this weekend you'll have a plan to re-establish the harmony in your home.

- Raise your own confidence and self-belief. After spending the weekend with our dynamic speakers and other Direct Sales Leaders or Emerging Leaders from around the world you'll feel ready to take on the world.

If you want to learn these things and more – Register Now:
I'm in. Register me now!

Get the Advantage Leadership Academy

Dallas, Texas - April 13-15, 2018
Friday, April 13: 1:00pm - 10:00pm
Saturday, April 14: 8:30am - 5pm (lunch on own) + group dinner
Sunday, April 15: 8:30am - 12noon
Wyndham Garden Inn Dallas North
2465 LBJ Freeway
Dallas, Texas 75234
972-243-3363


$99 rate for single/double occupancy and includes FREE breakfast!
Free Shuttle from DFW International Airport or Love Field Airport

Get the Advantage Leadership Academy
Dallas, TX - April 13-15, 2018
Get the Advantage showcases the trainings of three of the authors of the #1 Amazon Best Selling Book, Behind Her Brand / Direct Sales Edition

I'm in. Register me now!

This event has changed the hundreds of Direct Sellers lives, but don't take our word for it, here is what some of our attendees have had to say: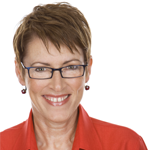 Watching my 9 team members, who flew from Australia to Dallas to attend this event, was one of the most memorable moments I've experienced. They discovered a new confidence in coaching and leadership that is destined to flow through their business, generating an explosion of growth and profitability. Thanks!

~ Jeanette / Nature Direct / 2 time attendee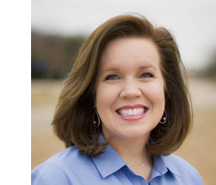 GTA gives me the fuel to propel my business forward. My team has grown from 3 to over 1,000 since attending my first GTA 2 years ago. It has given me the tools to take care of my business and life.
~ Ginny Konrad / Norwex / 7 time attendee
The GTA weekend in Atlanta opened my eyes to see that I am my biggest obstacle in being successful. I learned how to take care of me, to believe in myself, and love the woman that I am! By practicing these principals I can help others do the same and grow my team.
~ Cindy Schoeller / Discovery Toys / 2 time attendee
I have attended GTA multiple times. GTA has been a game changer for me. When I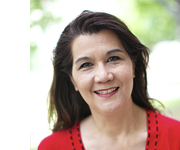 attended my first event, I was struggling to maintain personal bookings and recruiting. Thanks to the amazing learning I received I was able to promote 3 times and hit top in sales and sponsoring for my organization.
~ Susan Glass / WineShop At Home / 7 time attendee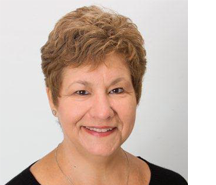 After 26 years in my business with Pampered Chef, this weekend was jam packed with different ways to look at my business in new ways and look within myself. Go for a weekend – It will change your business!

Thank you ladies!
~ Randy Petrey / Pampered Chef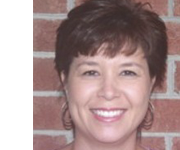 At GTA I learned more about myself, how to work with my team, I really learned how to give back to others. When I came to GTA I thought I loved my business. GTA helped me fall in love with who I am and who my team is. Thank you! This changed my life and business.
~ Amy Gibson
I'm in. Register me now!


Meet Your Hosts for the Weekend:

Lyndsey Baigent - Party Plan Revolution

Having worked in the field for a number of years, Lyndsey Baigent understands our industry.

Moving to a new area where she knew no-one, Lyndsey created a million dollar team while

generating personal sales in excel of $100,000 per annum.

She maintains success in Party Plan is an inside job. There is nothing more important than how you feel

about yourself. It affects every aspect of your life and is the foundation for success in your business.
For more than a decade Lyndsey has been inspiring Party Planners to develop loving relationships with themselves and to go boldly after their dreams.
Using emotional fitness and strategic intervention strategies Lyndsey raising people's spirit by transforming the way they think, how they feel and what they do.

Through her interactive and heart centered presentations Lyndsey teaches people how to increase their confidence, boost their self esteem and deepen the belief they have in themselves.

Through her latest venture, Party Plan Revolution, Lyndsey is on a mission to modernise the party plan industry by sharing new innovative ideas for success.

The result... More bookings, higher sales and explosive team growth.

Teresa Garrison - The Success Factory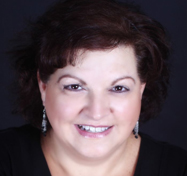 After years in the full time corporate world, joining the direct sales industry inspired Teresa in finding her passion and purpose - helping others achieve their goals and dreams. She focuses on teaching and training others how to develop leaders and build strong organizations.
This strategy proved successful in earning her numerous awards including being honored three times as "Woman of the Year". She achieved the qualifications to reach the top rank level of the company she was a consultant with for 16 years and was one of the top recruiters in the company each and every year and a member of the Million Dollar Club for five years. She has also been featured in Success Magazine.

Hands-on participation and success in the sales industry along with years of coaching and teaching has prepared her to offer her experience to business leaders in quest of success. She believes her purpose is to add value to others.

This desire and passion for making a difference through helping others resulted in the creation of

The Success Factory.
Lyn Conway - A Fresh Perspective, Inc.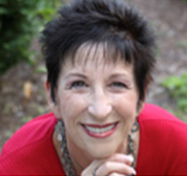 Lyn Conway is Founder and President of A Fresh Perspective. Lyn has been a part of the Direct Sales profession for a LONG time! She joined her first company in 1975, when her children were 3-years and 5-weeks old. She was painfully shy but she had a big WHY… she wanted to stay home with her kids and she wanted to get out and speak in full sentences once in a while. AND, she wanted to earn $50 a week! She admits being terrible in the beginning, but she was determined to succeed. And succeed she did – beyond her wildest dreams!
She was a field leader for 15 years and a corporate executive with Party Plan companies for seven years. In 1997, she started my own company, A Fresh Perspective, Inc. Lyn has been helping direct sales professionals achieve their vision of success for 15 years! In 2008, she authored her first book: Makeup Optional – Lessons I Learned Working From Home. Lyn's passion is helping you achieve your vision of success!